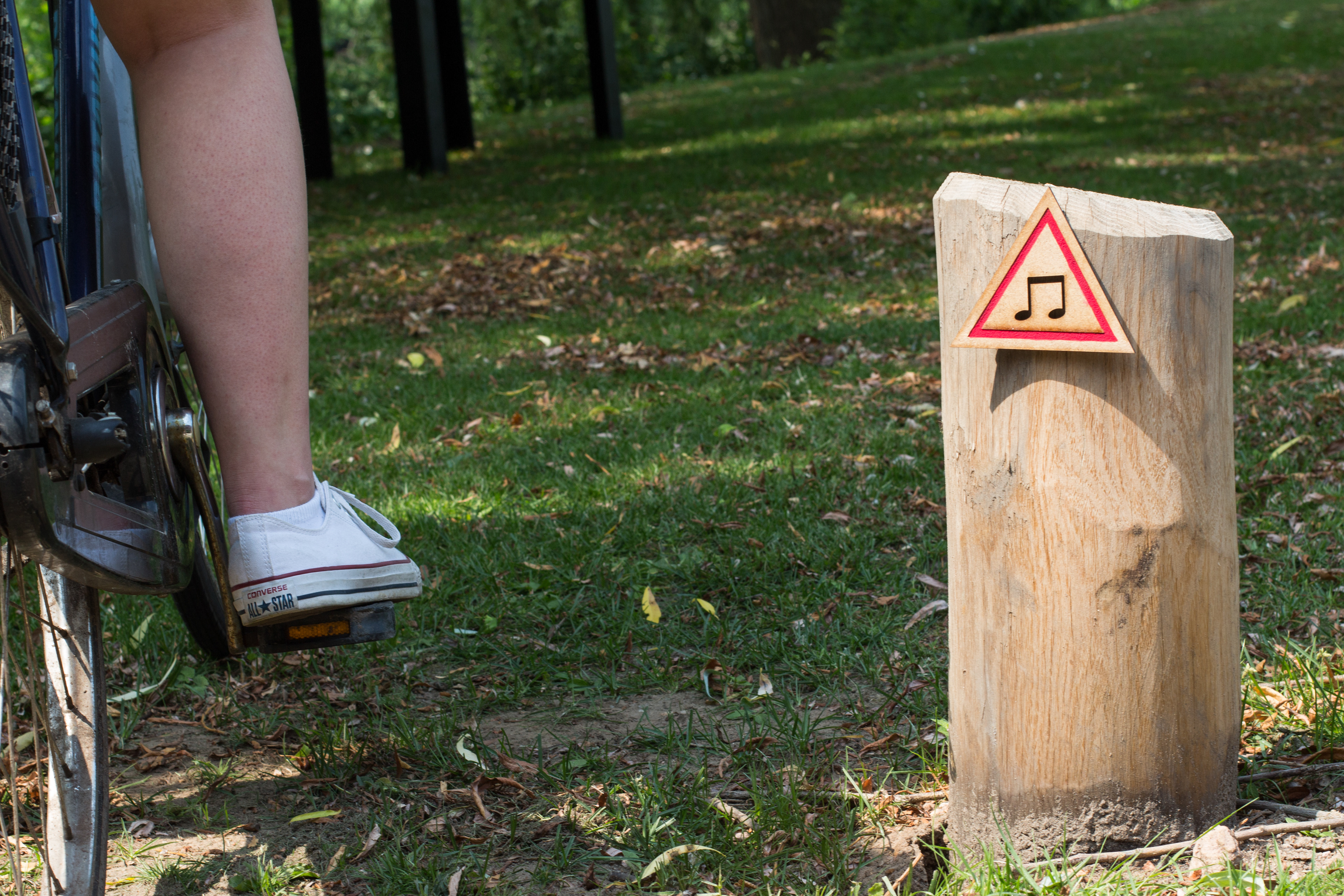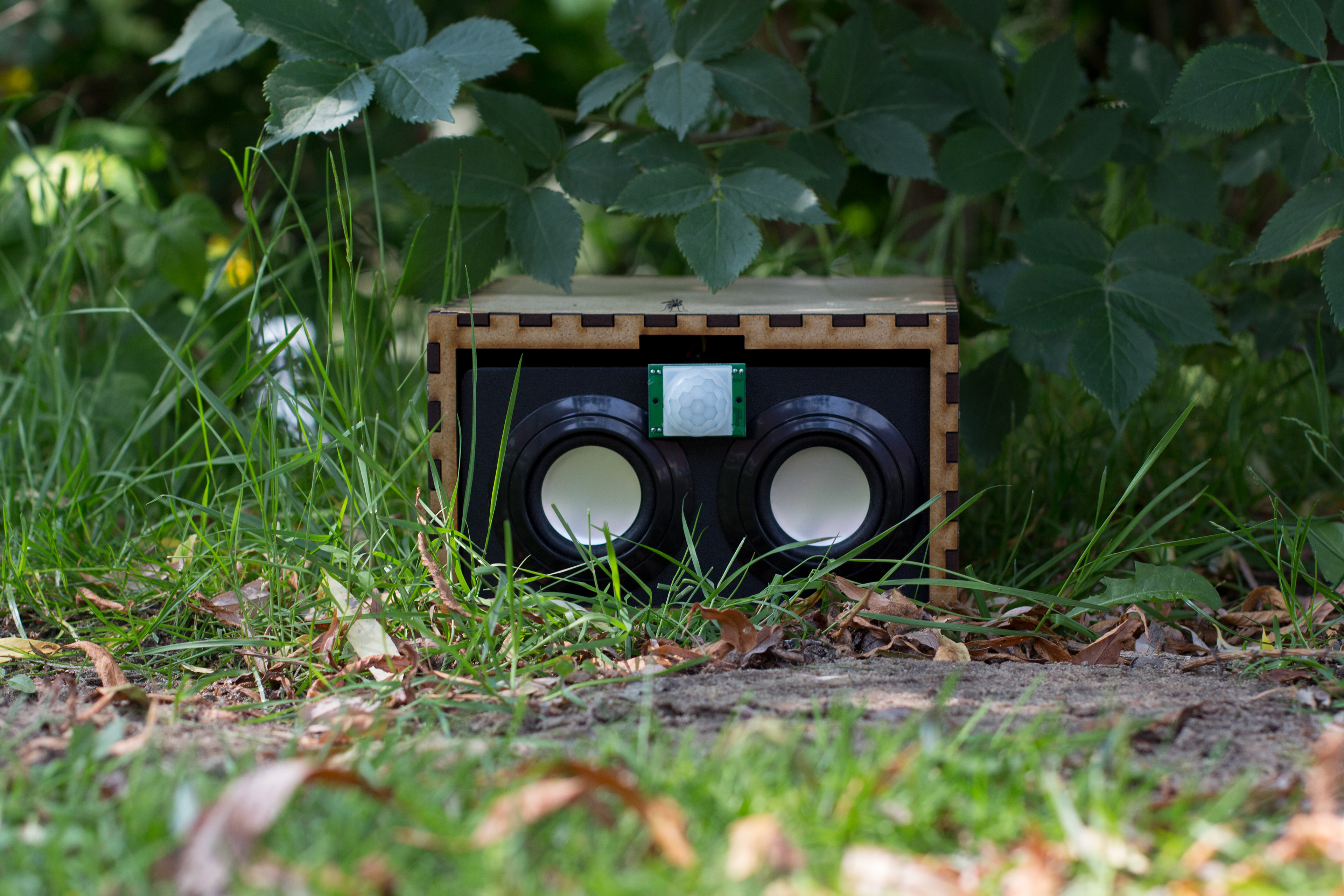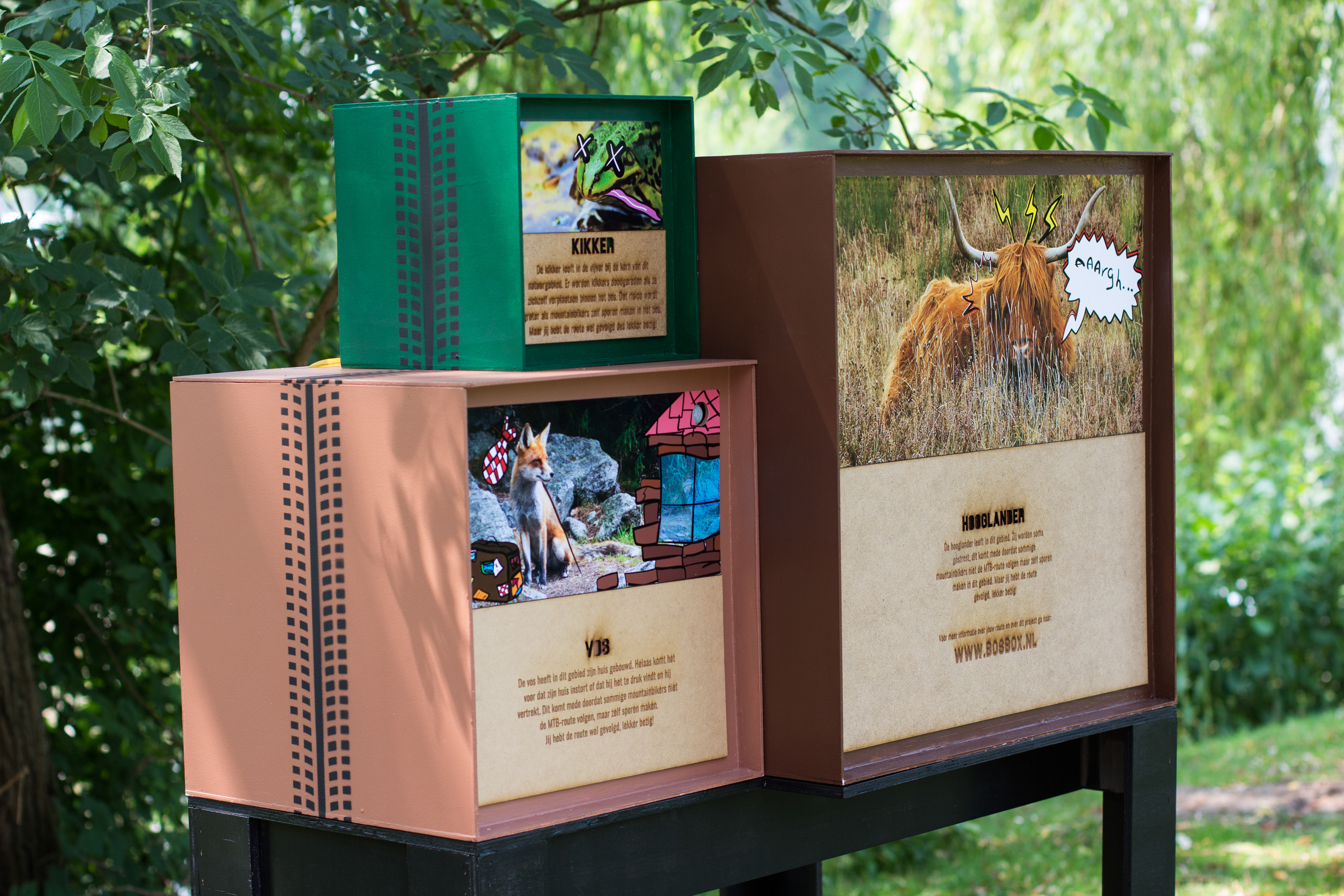 De vraag bij dit project was: 
Hoe kunnen we de gebruikers (jongeren van 12-18 jaar) van de mountainbikeroute in Dorst bewust maken van de gevolgen van het off-road fietsen op een positieve manier? 
Deze vraag kwam voort uit het probleem dat mountainbikers in de omgeving van Dorst zelf paden door een natuurgebied maken waar dit niet de bedoeling is.Ze doen dit nog steeds ondanks het feit dat er een route is aangelegd. Het eerste gevolg van het maken van je eigen paden is dat deze paden vaker gebruikt gaan worden. Het gevolg hiervan is dat holen worden vernietigd omdat deze paden soms recht boven de huizen van de dieren lopen. De slaap van de dieren wordt verstoord en de dieren ervaren stress. Ook verandert het natuurgebied zelf (bijvoorbeeld het instorten van bultruggen, het doorsnijden van boomwortels waardoor ze niet verder kunnen groeien) en ontstaat er meer vuilnis. Samen met mijn afstudeerpartner Iris Lamers heb ik geprobeerd dit probleem op te lossen. We hebben een concept gemaakt genaamd Bosbox. Dit hebben we samen met de mountainbikeclub de Jonge Renner gemaakt. Dit concept maakt de mountainbikers bewust van de gevolgen van het niet volgen van de vaste route en laat ze de route anders beleven. Kortom dit concept bevat 3 elementen: een interactieve installatie op de route zelf, een online platform en een social media video. 
(English version) The question with this project was:
How can we make the users (young people aged 12-18) of the mountain bike route in Dorst aware of the consequences of cycling off route in a positive way? This question arose from the problem that mountain bikers around the area of Dorst, make themselves paths through a nature reserve where this is not the intention.
They still do this

despite the fact that there has route been laid out.

The first consequence of making your own paths is that these paths are going to be used more often. The consequence of this is that burrows are destroyed as these paths are sometimes right over the caves of the animals. The animals' sleep is disturbed and the animals experience stress. Also the nature area itself is changing (for example, the collapse of humpbacks, the cutting of tree roots which prevent them from growing further) and more litter is created. I tried to solve this problem together with my partner Iris Lamers. We made an concept called Bosbox. We created this together with the mountainbike club de Jonge Renner. This concept makes the mountainbikers aware of the consequences of not following the fixed route and let them experience the route differently.  In short this concept contain 3 elements: an interactive installation on the route itself, an online platform and a social media video.
This project I did together with Iris Lamers.